Summer Speed Session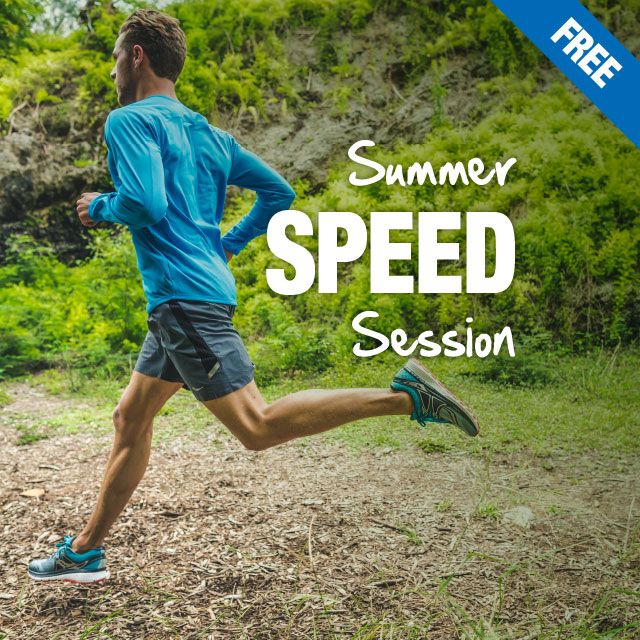 London
Monday 3rd July 2017
6:30pm - 8:00pm
Run and Become, 4a Eccleston Street, London, SW1W 9LN
FREE OF CHARGE
Learn new training tips to run faster this summer!
To race faster, we must teach our body to clear lactate more efficiently. Simple tempo runs and threshold intervals help your body develop this skill by gradually increasing the level of lactate in your system and allowing your body to slowly adapt to the increased lactic acid levels.
This speed session will start at Run and Become with the opportunity to try on and then train in Saucony shoes. The full range of cushioning and support shoes will be available with particular emphasis on the 2 new styles – Ride 10 and Omni 16.
---
Interval Training Session led by Nick Anderson in St James's Park
A quick intro to better running technique
A jog to the park, then some easy warm up drills to promote better technique
Alternating intervals of threshold and 5/10k paced efforts to challenge the one pace theory many runners suffer with
Warm down, jog back to the store and Q&A after
Watches will be supplied by TomTom for use during the training session.
---
Prizes
Gold
Free pair of shoes and a tee
Silver – for 2 people
One will receive a free pair of shoes the other some shorts and a tee
Bronze – for 5 people
Saucony goody bag – including running sunglasses and a massage ball
---
About Nick Anderson
With over 25 years running experience, Nick is a graduate in Science & Management of Health & Fitness, a UKA level 4 endurance coach, a qualified nutritionist and sports therapy practitioner. Nick is currently the UK Head coach for Saucony, an England Athletics flying coach & manages GB squads for events such as the World Half Marathon Championships. Having coached hundreds of athletes from beginners through to olympians Nick is one of Europe's most highly respected coaches supporting athletes just starting out on their training journey through to European Champions and full time elites.

Check out Nick at RunningWithUs for more personal coaching advice.