Circuit Training for Runners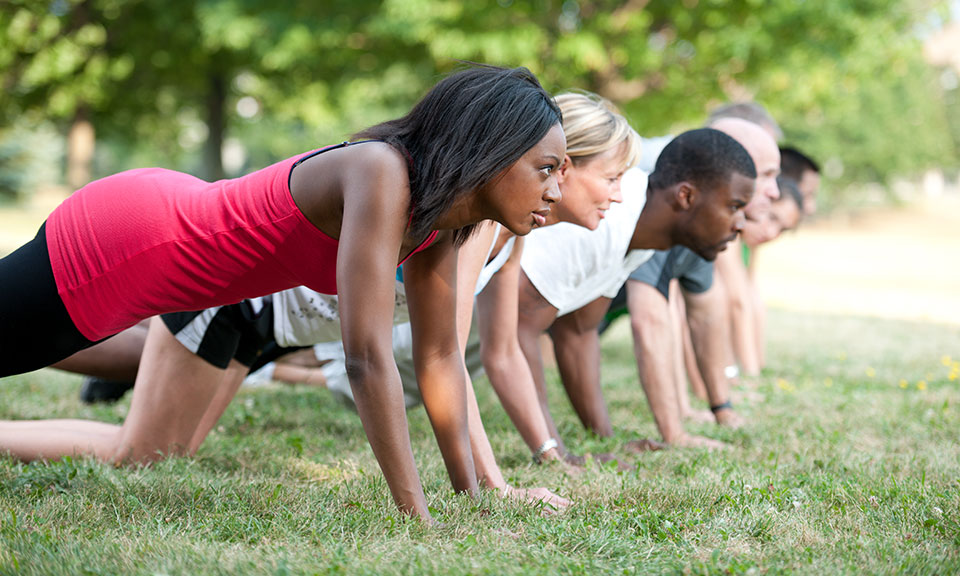 What is circuit training?
Circuit training is the effective combination of cardio vascular fitness and resistance training. Exercises are short and intense with timed intervals between each station. Many of the exercises involve using your own body weight, medicine balls or resistance bands.
It is used in particular by a variety of athletes of all ages and ability, targeting core muscles to develop strength, improve stability and improve posture.
Circuit Training for Beginners / Advanced Circuit Training
---
How can circuit training improve my running?
Circuit training is specifically designed to give the entire body a workout, so it improves cardio fitness as well as enhancing strength, stamina and mobility. This provides a nice foundation of suppleness, power and stamina, to which athletes can add speed and racing skills just before the competitive season begins.
The exercises within each circuit are separated by a short rest period. Circuit Training is extremely popular as part of a running training programme, as many of the circuits are of a high intensity and can be done using no extra gym equipment. Circuit training programmes often take an average of 30-45 minutes to complete, and offer the same advantages as a one-hour-long regular workout would provide.
---
What are the body's 'core' muscles?
The 'core' refers to the centre of your body. Your abdominals, back, hips and upper legs are the body's source of strength, power and balance. To build a strong core you need to exercise a variety of different muscles. The 'core' actually consists of many different muscles that stabilise the spine and pelvis.
Adding a circuit training session 2-4 times weekly will give a huge improvement to your body's core strength. Strengthening will help create a solid base of support for the entire body. This will help to:
Minimise the risk of common running injuries, such as plantar faciatis, ITB pain, runner's knee, and shin splints
Help maintain a better running posture
Improve balance and co-ordination
Improve running technique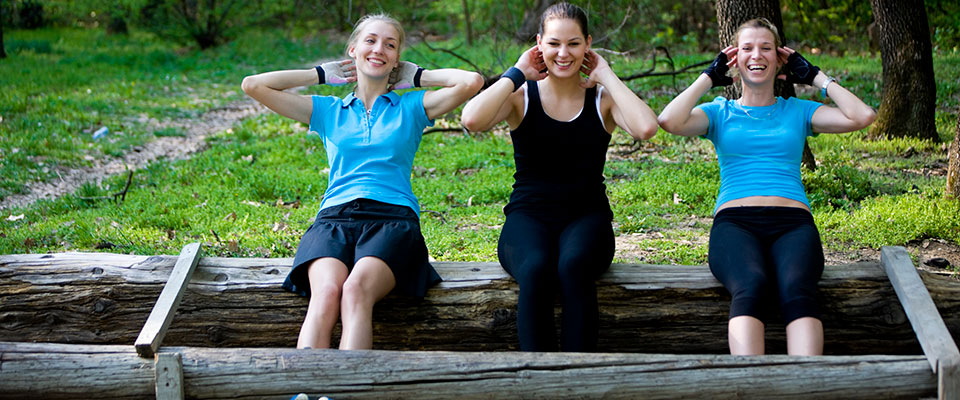 Ready to give it a try?
For maximum benefit, circuit training exercises should be performed one after the other with as little rest as possible. Aim to build up to 2-3 circuits a week. Increasing the duration of each exercise will help with progression. You can also advance your training by adding in medicine balls, resistance bands, and dumbbells.
Below you can find two examples of circuit training programmes for runners – one for beginners and another one for more advanced runners. The exercises are designed to engage muscle groups crucial for each type of movement – glutes, quadriceps, hamstrings, and core. The combination of strength, explosive and single-leg exercises is a great way to activate more muscles. It's going to boost your strength, running speed, stamina and increase your resistance to injury. Plus it's fun!
Choose the beginner's version if you are new to this type of training and you simply don't know how your body will react. The advanced version is for runners who already have experience in any strength or circuit training. In both cases, pace your speed to make sure that you have enough fuel to finish it all ;-) . If you finish it quickly (under 20-25 min) and you you're hungry for more, feel free to make another round of the circuit. Also, do not underestimate the warm-up and cool-down. For such intense training it's a crucial element for both improving your performance and preventing you from getting injured.
Each set within the circuit is designed for 30-90 seconds of work, with a short, steady paced run in between. Try to rest as little as possible between the sets. However, listen to your body! If any exercise is too challenging, there is no harm in adjusting the time of each one. It would be more profitable to complete the circuit than have to drop out half way through.
If you're not sure how to do any of the exercises, check out the handy video examples.
---
Circuit Training for Beginners
WARM-UP
Slow-paced run: 1 mile OR 10 min
Butt Kicks: 30 sec
High Knees: 30 sec
Leg swings (front): 30 sec
Leg Swings (side): 30 sec
TRAINING
Squats x 10
Mountain Climber x 20
Run at steady pace (70% max effort): 400 m OR 2-3 min
Forward Lunges (alternate legs) x 20
Jumping Jacks x 20
Run at steady pace (70% max effort): 400 m& OR 2-3 min
Plank x 30 sec (or as long as you can)
Crunches x 20
Run at steady pace (70% max effort): 400 m OR 2-3 min
Side Plank Raises (each side) x 10
Burpees x 20
Run at steady pace (70% max effort): 400 m OR 2-3 min
AIM TO FINISH IN 40-45 min
COOL-DOWN
Jogging x 10 min
Whole Body Stretching
WARM-UP
Slow pace run (progressively increase speed): 2 km OR 10-15 min
Butt Kicks: 30 sec
High Knees: 30 sec
Leg swings (front): 30 sec
Leg Swings (side): 30 sec
TRAINING
Squats x 20
Single Leg Hops (each leg) x 10
Burpees x 20
V Crunches x 10
Run at steady pace (70% max effort): 800 m OR 3-4 min
Glute Bridges x 20
Single Leg Deadlifts (each leg) x 10
Mountain Climber x 30
Side Plank Raises (each side) x 30 sec
Run at steady pace (70% max effort): 800 m OR 3-4 min
Push-ups x 10 (or as many as you can)
Bicycle Crunches x 30 sec
Tuck Jumps x 15
Plank to Press x 20
Run at steady pace (70% max effort): 800 m OR 3-4 min
AIM TO FINISH IN 40-45 min
COOL-DOWN
Jogging x 10 min
Whole Body Stretching
---
Roundup of Circuit Training Guidelines
Frequency: Aim for 2-4 sessions per week
Load: Variable, adding medicine balls, resistance bands and dumbbells
Time per station: 20-90 seconds
Circuits per session: 3-4
Rest time between sets: 30-90 seconds (once circuit is complete)
Speed of execution: med-fast
---
Listen to your body
These are suggested guidelines – as with any type of training, listen to your body. For a training programme tailored to your needs and abilities, you migt want to consult a personal trainer or a local gym. See some local running club listings London
Best Running Shoes for Circuit Training
Running shoes are not ideal for circuit training, however if you prefer to have the comfort for your training here are some options: