Stance Run Feel 360 Socks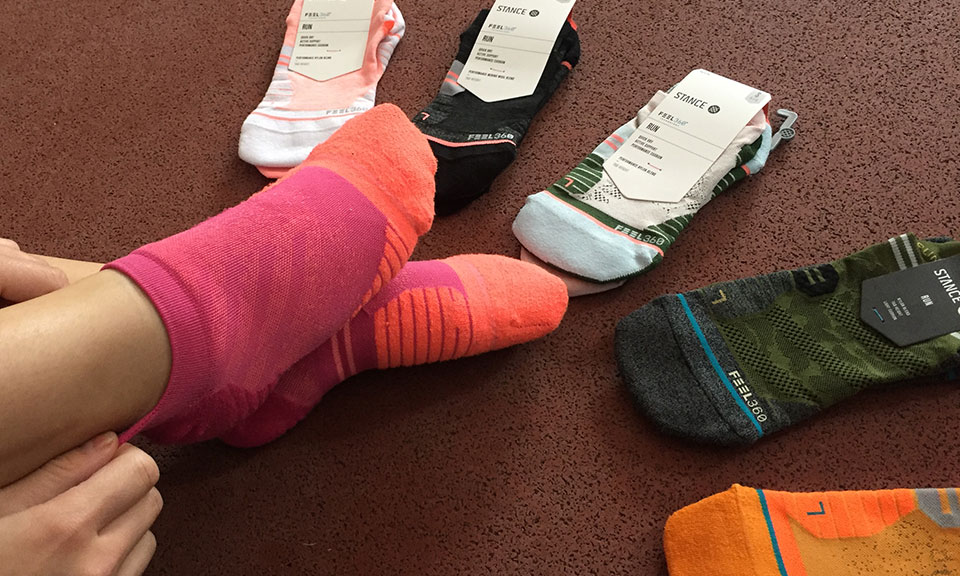 Category
Summary
Overall, the Stance Run Feel 360 Socks are a must-have for any runner looking for the ultimate in comfort and support. With ultimate comfort and support made with a blend of premium materials, these socks provide a snug and secure fit, while also wicking away sweat and preventing blistering.
Features
Adapt to your body temperature allowing your feet to stay dry and cool.
66% nylon, 24% polyester, 6% combed cotton, 4% elastane.
Reflective logo which offers increased visibility.
Breathable performance mesh allowing your feet to feel light and free during your runs.
Lightweight cushioning that is soft but supportive, especially around the arch of your foot.
Reinforced toe and heel.
FEEL360 technology.
Pros
Extremely durable.
It's a really fashionable sock. It has a stunning pattern that stands out but is also subtle. There are also other attractive colour options available too.
The no-show tab length is extremely comfortable on the ankle and makes it feel like you don't have anything on!
Has a non slipping effect so you can run freely.
Great value for money as they last a long time!
Cons
Honestly I cannot think of any! These socks are great and I will continue to wear them.
---
In Testing
To put these socks to the test, I opted for the no-show tab length and off I went on a short run. I no longer felt the irritating sensation of seams from regular socks. These socks are stitched to perfection thanks to the seamless toe closure and anatomical cushioning. Superb moisture control that I cannot fault during long runs. No more sweat buildup!
---
Verdict
I absolutely love these socks! Not only are they great to look at, they have a lovely fit and feel. The element of light compression helps with my blood flow whilst out running. They are definitely worth the money as they have lasted me a long time and haven't bobbled at all after washing. I would highly recommend trying them.