London Marathon: 7 Weeks to Go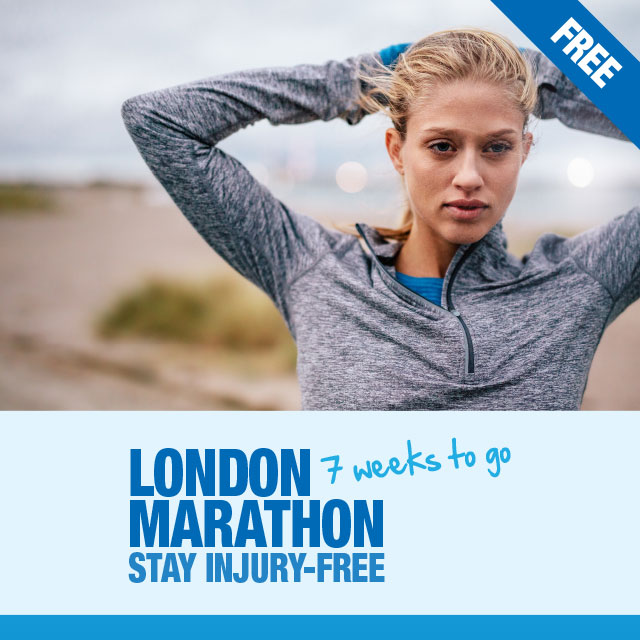 London
Tuesday 7th March 2017
6:30pm - 8:00pm
Run and Become, 4a Eccleston Street, London, SW1W 9LN
FREE OF CHARGE
---
Stay Injury-Free
Led by Dr Jonathan Rees from the Fortius Clinic and Allison Swan our in-house Physio at Run and Become. How to run the Marathon injury and pain free: the knowledge and tools you need to make your running easy and achieve your PB.
This talk by Dr Rees will focus on the biomechanics of running and Allison Swan will talk through the exercises you can do to prevent injuries when running. This is a great opportunity to be fully prepared for race day. Be ready, be steady… then run with fun!
Everyone has altered biomechanics on various levels. It depends upon the individual when these become exacerbated. Some individuals' altered biomechanics can be highlighted on functional activities such as walking short or long distances or even going up and downstairs. For most people, their own altered biomechanics become highlighted when running. The reason being that running is the highest form of impact.
For most runners, such potential issues do not show when running less than 10K. However, once the mileage increases the likelihood of injury becomes much higher. Most runners training for the marathon will get some sort of problem once they are running over 17K, even if they have not had an issue before then.
Understanding the biomechanics of running and the technicalities and knowing what exercises to do will give you the tools in prevention of injuries occurring.
---
Dr Jonathan Rees
Jonathan is a highly experienced Consultant in both Rheumatology and Sport and Exercise Medicine. Jonathan is recognised as an international expert on treating patients with tendon problems. He is skilled in providing shock wave and injection therapy and guiding rehabilitation. His medical doctorate on tendinopathy from University College London won the British Society of Sport and Exercise Medicine research prize and he has published many influential papers in this field.
More at fortiusclinic.com »
---
Allison Swan
Allison began her career in the NHS, and has worked in Australia and the UK. She worked as a physio at Manchester Royal Infirmary, the largest teaching hospital in the North West, and her early rotations included Surgery and Intensive Care, Oncology & Rheumatology, Neurology and Stroke Rehabilitation, Neurological Injuries including Head and Spinal Injuries, Rheumatology Inpatients and Outpatients, Musculoskeletal Outpatients and Paediatrics.
More at our in-store sports clinic »