Gore Essential Active Shell Partial Jacket
Category: Water-Resistant Running Jackets
Recommended for: Runners looking for water resistant breathable windstopper jacket that keeps you dry and comfortable.
(Men's left / women's right)
Pros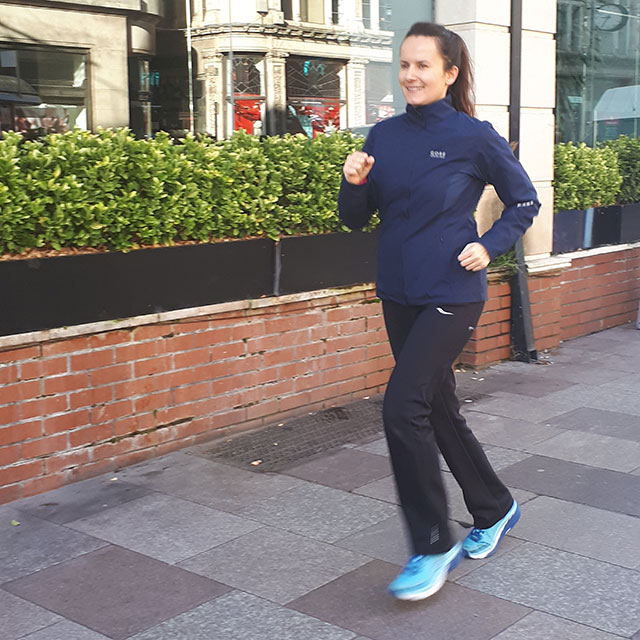 It does what the name implies - it stops the wind but it also offers protection in a wide range of weather conditions and activities.
It is comfortable to wear and being breathable it prevents overheating.
Although not fully waterproof it is highly water-resistant, and more breathable than the fully waterproof options, wicking sweat away from the body.
It has an elegant design and it looks very smart.
It has two reflective strips on the arms for good visibility and two useful side pockets.
Cons
It needs washing regularly as the light-weight technical moisture-wicking fabric under the arms absorbs perspiration.
---
Verdict
The fabric of this Gore running jacket has a very high level of water-resistance and breathability, while affording a lot more protection than an average windproof jacket. This is my favourite running jacket at the moment because it is universally functional, being suitable for virtually all weathers. It is elegant looking at the same time as practical.
Shop now at Run and Become