Odlo Women's Blackcomb Warm Long Sleeve Top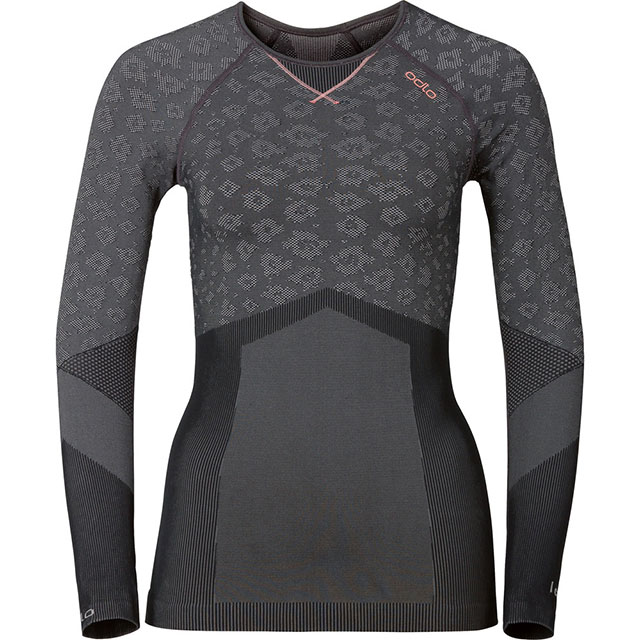 Pros:
Super soft with a luxurious feel
Great stretch
Comfortable fit, doesn't feel restrictive
Great moisture wicking
Cons:
I'm so in love with this top I can't think of one
---
Fit and Feel
Odlo Evolution Warm baselayer running thermals have always been technically effective but the fit was often a bit suction like and unflattering, not everyone was comfortable wearing them from the perspective of look and feel.
This Odlo Evolution top is miles away from previous versions. It is the coziest, softest, most gorgeous top. It looks nice too. Amazingly, for a top partially made from recycled materials, it is really soft.
Previous Odlo Warm tops could ride up as they were so snug fitting. Not this one, the stretch is excellent so it fits perfectly and stays put.
---
Features
The fabric construction is a seamless knit, so there's nothing to rub and it is form fitting – totally necessary for an effective thermal – but the fabric stretch is so excellent that you don't feel restricted or self-conscious, just very, very comfortable.
The zoning of fabric is positioned to provide the best moisture evaporation for high sweat areas. Whilst the thermal properties ensure you are protected on even the coldest of days.
---
Performance
This top is designed to keep you dry and warm on cold days when not only warmth but moisture evaporation is crucial to prevent risk of getting chilly. This is a top performance, highly technical, thermal that can be worn on its own or layered under other running clothing.
---
Verdict
I'm reaching for this top every run. I love the feel so much I even want to wear it when it's not quite cold enough! I layer it with a Gore Gilet and I'm protected from the wintery conditions without feeling suffocated or overheated.
Shop now at Run and Become