Best Running Kit for Spring 2018
It's that exciting time of year (for me at least!) when you can feel the arrival of spring: the evenings are getting longer and nature's green is reappearing :-)
Dressing for a spring run can be a bit of a hot or cold experience though, so here's some guidance through our new clothing ranges of what to consider for spring running.
Checking the weather forecast is a super worthwhile use of 30 secs this time of year too. Spring blue skies can fool you so knowing temperature / wind speed / if rain is on the way: it's all very helpful for knowing how to dress!
Lighten your layers :-)
The temperature is rising so it should(!) be time to push the thermals to the back of your drawer and bring forward your thinner wicking long sleeved tops and t-shirts. This time of year I especially like ½-zips and 'stretchy' long sleeves that roll up easily. On windy / rainy days in spring I'm often fine with only a t-shirt or short sleeved baselayer under my jacket.
Ready for Spring showers?
As we head towards May the days of needing a fully waterproof jacket should reduce dramatically – unless you're in the hills! For many of us as the weather gets warmer we don't feel the need to be wrapped up in waterproofs or we'll get too hot and a lightweight showerproof is enough protection, plus will scrunch up small if we need to take it off. Gilets are also a fantastic choice for spring – keeping the wind off our core without our arms getting over-heated.
Legwear can get shorter
Moving from thermal tights to shorts in a week is a bit much for anyone! So as a transition, capris, lycra shorts or 2in1 shorts are ideal. Or if you suffer from tight calves then compression calf sleeves are a good choice with shorts. Road race season is also underway, so perhaps it's time for a new pair of spilt short for race day? There are exciting new compression products too! And we now even stock 2XU.
Girls' essential – sports bra!
We girls need these all year round. (Do you know yet that your bra shouldn't outlast your running shoes? It's true!) There are some new styles and updates of favourites in pretty colours for the season. Each of our shops now has bra fitters trained by Brooks (formerly branded Moving Comfort), so next time you visit us please ask for help. It's as important your running bra fits as well as your shoes.
Handy running 'companions'
For me each season doesn't just bring a change in weather: it also brings different accessories out of the cupboard. Caps for sunny – or rainy – days. Racing 'bits and bobs', water bottles and fuel belts and vests for longer training runs. If any tech geeks out there need a new watch then Garmin just came up with a brand new model: Forerunner 645!! There's not much this watch can't do :-) Now, if they could just make one with an energy boost for days we feel a little tired....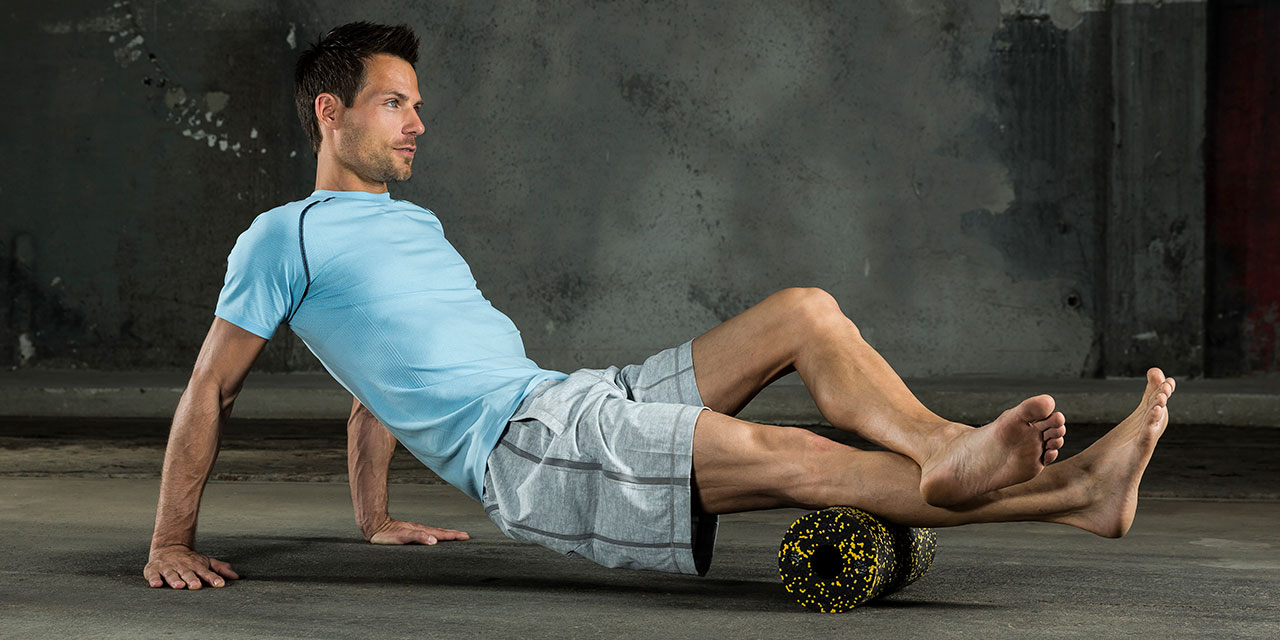 Recover & relax
I love the days getting warmer! After a long or hard session at the weekend I enjoy a little seat in my garden if the sun's out. Spring for me often involves increasing longer runs and I try and include quality recovery where possible. (Ever heard the rule of 'relaxing' for as long as you ran to recover? It's a fun challenge some days!) I have also become a much better 'stretcher' recently and find the various massage aids available very useful on tight areas. So to finish, here are some great after running recovery products and a couple of inspiring reads to relax with and get you re-charged for your next week's training.
Happy Spring Running to you all. Good luck with all your spring training and racing :-)