White Noise Collection, by Saucony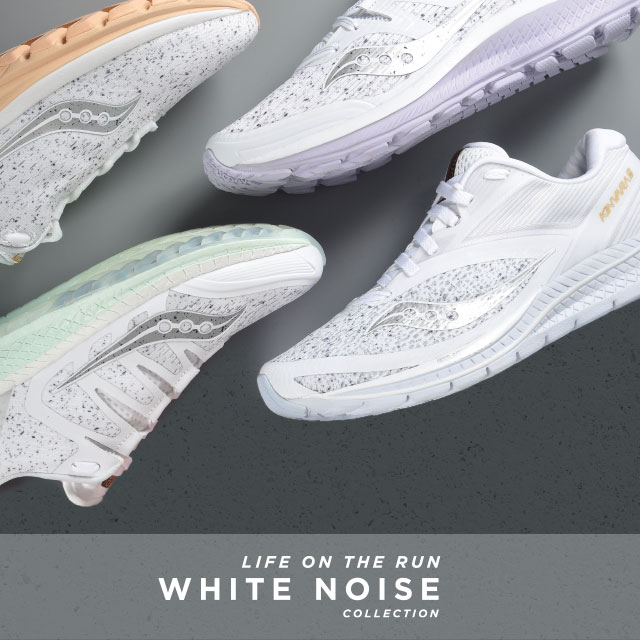 Switch off noise. Tune in to clarity.
Our lives are fast-paced. There's a constant noise around us and within us. Every day our minds are occupied by thousands of thoughts. This buzz and clutter prevents us switching off and enjoying the present moment.
Luckily, we as runners have a very powerful tool that helps us to navigate today's world. And that's our running. It's a perfect way to de-stress, and to clear our minds. Running is a form of meditation, when you forget the world around you and just enter into your happy, peaceful, inner self.
The all-new White Noise collection by Saucony celebrates this meditative aspect of running: a splatter melange upper representing noise, and brightly coloured midsoles symbolising clarity.
Available online and in our London store.