LONDON
Monday 9th May
6:30pm - 8:30pm
Run and Become, 4a Eccleston Street, London, SW1W 9LN
FREE OF CHARGE
Either you run the day or the day runs you. Get motivated! Free Running Masterclass with top UK Coach, Nick Anderson.
This is a no-nonsense Running Masterclass. A programme of drills enhancing strength and conditioning and better running technique.
Learn to train with efficiency and focus
Learn the dos and don'ts of your daily training
Gain the best results and become a faster and stronger runner
Highly experienced top coach Nick Anderson will assess your running technique. Ask him your personal questions. Let him make the corrections needed to better structure your weekly running regime. You will be amazed at what can change in one session.
In this masterclass you will learn some new training techniques, meet new runners and prepare yourself for upcoming races throughout the summer. This session is for all levels. Whether you are training for a 5K, 10K or marathon, whether you are a seasoned racer or beginner runner you will pick up some really useful tips.
The Saucony Team will also be on hand with try-on shoes. The new Ride 15 and the new Guide 15 will be available to try on and take out on the training session.
Great prizes to be won! Two lucky winners will win a pair of Saucony shoes of their choice! It could be YOU...
This is a great opportunity to ask your personal questions to one of Europe's most highly respected coaches. Come and join us!
6:30pm - 7:00pm Try-On Saucony Shoes
7:00pm - 8:00pm Training Session on the Mall
8:00pm - 8:30pm Q&A with refreshment

---
About Nick Anderson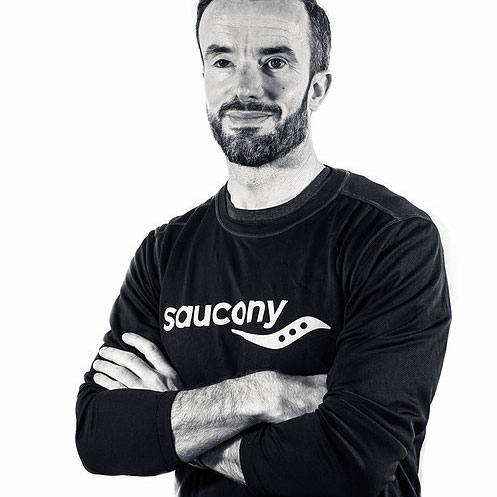 Nick is the Saucony GB coach and has been coaching at the highest level for just over 20 years. He is 45 and started running 35 years ago inspired but he likes of Coe, Cram and Ovett back in 1980. Nick has seen and been a part of the running revolution and for the last 20 years has helped all runners from beginner to elite to faster, stronger and enjoy their running journey. He is a qualified PT, strength & Conditioning coach, Sports Therapist, Nutritionist and expert in biomechanics using these skills to support his holistic approach to daily coaching. His question to any runner is simple, " do you want to be a better runner tomorrow than you are today?' If your answer is yes, then listening to Nick and his experiences along with advice could open a few doors....